Enabling an Industrial IoT Revolution
3/11/2018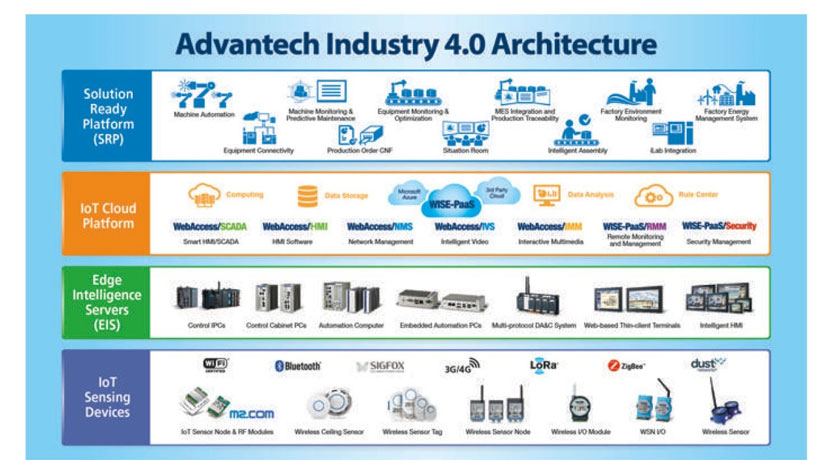 Information Technologies (IT) and Operational Technologies (OT) have long, isolated histories with many examples of failed attempts of integration in the Industrial Internet of Things. Historically, OT and IT functions did not overlap and were managed by separate departments, each with their own set of goals and responsibilities. However, smart factories of the future demands are evolving into the area of Internet of Things, which will inevitably lead to the overlap. The Industry 4.0 revolution is changing the existing structures in OT and IT leading to an increased demand for production and machine data collection, distributed data storage solutions, data processing networks, data security, cloud services, Big data analytic, Machine learning and Artificial Intelligent in industrial environments.
One of the first steps in connecting traditional industrial systems to the IoT is to provide a conversion from these application-specific physical buses to open network interfaces such as Ethernet and wireless. In contrast to OT, IT enterprise networks use the same open standards and protocols found on the Internet open communication standards like TCP/IP.
Application-specific IT protocols such as HTTP/S, SNMP, MQTT, are layered on the top. The Internet uses programming languages like JavaScript, Java, and presents information using open technologies like HTML5.
To realize the full potential of the Internet of Things, OT and IT technologies must converge, allowing easy connection and communication to sensor devices, IO controllers and PLCs with automation specific Fieldbus structures and protocols such as Profinet, EtherCAT, CAN-bus, Modbus and many other IO manufacturer specific protocols with simple integration of cloud services. OT and IT certainly have significant hurdles to overcome in pursuit of collaboration, none greater than the challenge of achieving security and interoperability without disrupting critical services.
Advantech´s WISE-PaaS enables Integration between IT and OT
Advantech
WISE-PaaS
offers from Edge to the Cloud PaaS suite to help Industrial Customers grammatically reduce the development efforts to build up the Industrial Services.
Edge Intelligence Software suites including WebAccess, EdgeSense and VideoSense. WebAccess plays for Industrial Data Acquisition and Visualization, WISE-PaaS/EdgeSense plays for Edge Intelligence and Sensing Integration, WISE-PaaS/Video Sense plays as Intelligent Video and Multimedia Management.
On PaaS level, WISE-PaaS/EnSaaS is a cloud-based software platform designed to empower cloud services. It provides a highly secure, multi-tenancy architecture with automatic expansion to create a highly robust data platform for Advantech's domain-focused cloud services or customer's own cloud services. And it is highly flexible to integrate SQL/NoSQL/Time Series Database, Grafana Dashboard.
WISE-PaaS/EnSaaS support both Public Cloud and Private Cloud Architecture. Easily to support Machine Learning and Deep Learning for defect detection, predictive maintenance, and so on.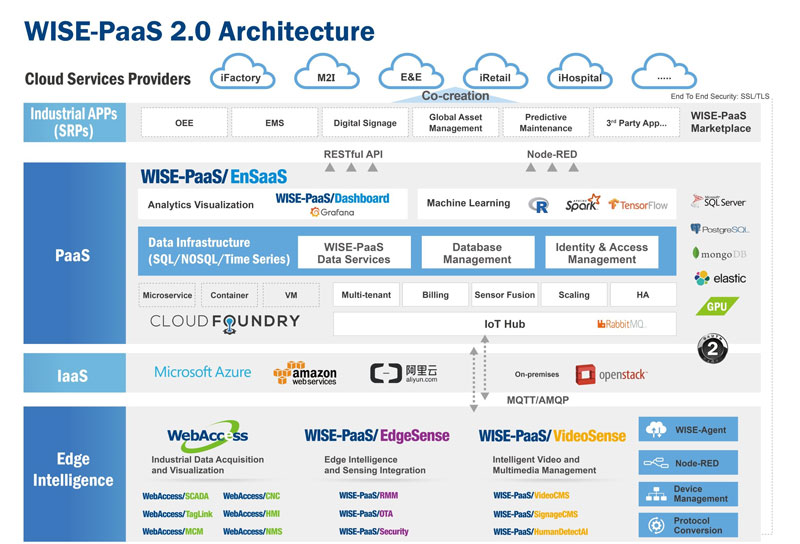 Fig 1: Advantech WISE-PaaS 2.0 Architecture.
As an important Industrial Data Acquisition and Visualization software platform in WISE-PaaS, WebAccess/SCADA is a web based framework for industrial IOT engineering, providing all the engineering features needed for an easy OT connectivity, for data collection and IT cloud integration for big data services. WebAccess/SCADA acts as an Industrial IoT Platform providing open interfaces for modern factories to develop IoT applications for different vertical markets.
In addition to traditional SCADA functions, WebAccess/SCADA has an intelligent dashboard to provide users with cross-platform, cross-browser data analysis and user interface using HTML5 technology. With the built-in widgets, WebAccess 8.3 also provides Widget Builder to allow customers to build their own application specific widgets.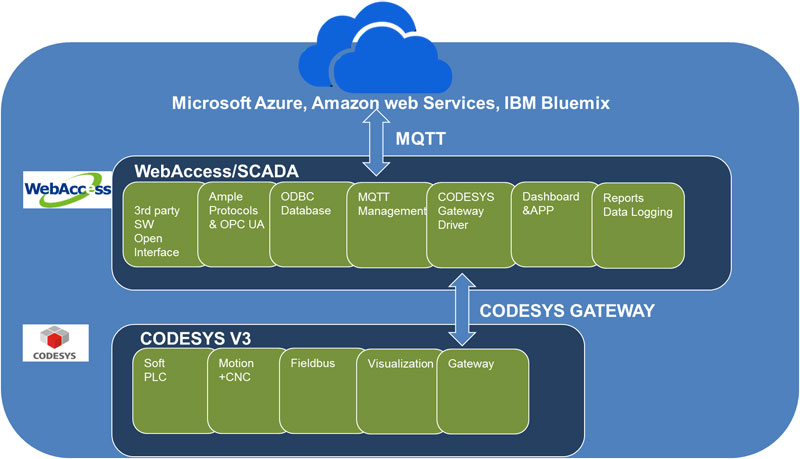 Fig 2: Everything integrated in a seamless integrated engineering tool and user interface for OT to IT application development.
Machine Builders and Equipment manufacturers employ CODESYS for successful creation of simple and sophisticated automation applications for industrial controllers that are used in factories, standalone machines and process automation equipment, power and building automation systems, as well as many other industrial automation areas.
By seamless integrating automation technology (OT) and information technology (IT), Advantech is able to provide a fully integrated software engineering platform including a full range of ready to use hardware platforms from sensor connectivity, embedded controllers with human interfaces for visualization and operator interfaces, scalable industrial PC configurations for edge computing and a high performance industrial Server portfolio for big data analyses and storage all poised for Industry 4.0 applications in the intelligent factory from a single source.
These Solution Ready Platforms (SRP) are capable of performing both continuous and discrete control utilizing CODESYS Control and SoftMotion, based on the IEC61131-3 programming standard and fieldbus networking technologies for remote IO control and data acquisition applications.
Some features about the Codesys engineering Platform:
- Complete IEC 61131-3 programming system – from classic PLC programming to object-oriented controller programming.
- Extensive features for convenient project engineering and commissioning of automation applications, such as data monitoring, scanning for application errors (debugging), and changing the application during operation (online change).
- Optional add-on modules for methodical application development: UML, version management, static code analysis, profiling, and test automation Configuration and commissioning of the most important industrial fieldbus systems or manufacturer-specific I/O systems.
- Seamless integration of optional add-on components for project engineering: Visualization, motion control / CNC / robotics, safety modules.
- Installation, maintenance and training required only for a single user interface: minimization of engineering effort.
Seamless CODESYS Integration with Cloud connectivity capabilities

In order to be able to read and write CODESYS variables in WebAccess, CODESYS use a PLC Handler API for seamless integration with WebAccess. CODESYS variables can be imported into WebAccess/SCADA project manager, which provides a Codesysxml.exe that will create a XML file, including all CODESYS variables. WebAccess will import this XML file to create tags and finally provide this data into visualization.
The CODESYS RTE and CODESYS Gateway software must be installed on the SCADA node. The WebAccess Project node can be on the same platform with the SCADA node. The driver uses the GatewayV3 mode and IP Address = 127.0.0.1 to communicate with a CODESYS soft PLC. In this case the User only needs to create a project, add a SCADA node, import CODESYS variables and then download to run the project. An unlimited number of SCADA Nodes can be connected to a Project node. For redundancy purposes multiple SCADA Nodes can be connected to a single CODESYS device to ensure a consistent data communication from the controller device to the private or public Cloud.
The Issue of Big Data processing
IoT platforms produce an increasing amount of raw data from sensors, actuators and other intelligent OT devices and controllers. The majority of Industrial IoT devices are connected at the edge of the network, which is the place where OT and IT physically converge. To reduce the communication bandwidth requirements, the data that OT devices generate must be mined and to be distillated what is useful to the enterprise and then forwarded to cloud computing systems for big-data analysis.
Most of today's OT assets, like individual sensors and devices, have neither the ability nor the computing power required to process and filter the data collected. More intelligent OT assets, like PLCs, are designed for single-task automation functions and have not been designed to share the results of manufacturing data with other systems. For this reason, current IoT applications do require edge computing devices that act as data gateway between OT assets and the IT cloud, based on the MQTT (Message Queuing Telemetry Transport) protocol.
To eliminate additional investments for the edge computing devices, WISE-PaaS provides an efficient and selective data transfers to the cloud. Data coming from the Codesys controller device can simply defined at the OT level by an integrated Operator interface in the CODESYS controller. This feature provides an easy and simple way to prepare useful and pre-selected IO data or controller variables (tags) from the CODESYS environment into the cloud, without additional development efforts.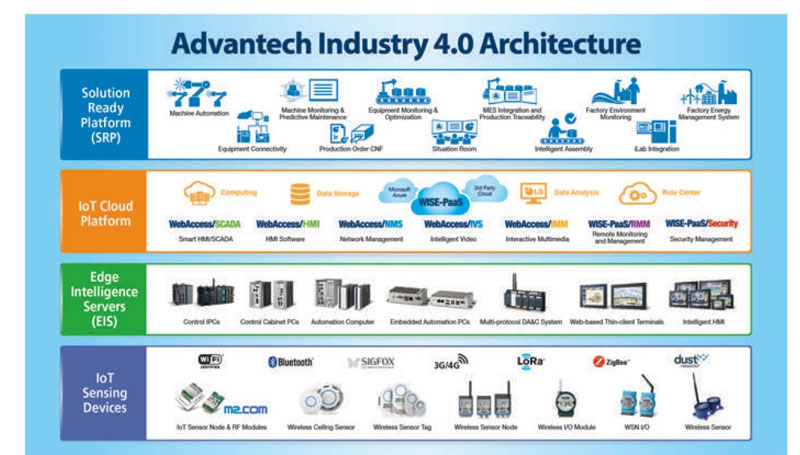 Fig 3: Advantech IOT Solution Architecture.
All the benefits at a Glance
- Linking OT to Microsoft Azure, Amazon Web Services or IBM Bluemix using a standardized MQTT protocol.
- Supporting various distributed wireless and wired data acquisition networks for sensor or controller data collection.
- Real time HTML5 based dashboards Displays for local data visualization capabilities.
- Direct real-time data acquisition of the soft PLC controllers to a cloud level without the requirements for additional edge computing devices.
- Easy and simple way for selecting sensor data and controller variables for enterprise big data analyses.
- Expansion of existing systems in the field as an IoT gateway.
- Wide range of selected HW platforms from sensor connectivity to industrial grade edge computing devices and industrial grade high performance servers from a single supplier source.
- High level of data security, due to integrated TLS encryption capabilities.
Conclusion
By eliminating the gap between OT and IT and by offering a full product range of solution ready platforms of hardware and engineering software for industrial IOT applications, Advantech is enabling IT/OT System Integrators to implement fast and easy IoT & Industry 4.0 solutions. Industrial manufacturing companies are embracing smart technologies and the connected world, which are changing the face of the modern factory more dramatically than ever before. It's only now that IT and OT departments have the cloud infrastructure and the communications networks in place to really make a lot of this integration happen.
About the Authors: Dipl. Ing. Paul Diepstraten: Industrial IOT Product Sales Director and Daniel Lu Sun, MBA, B.Eng, Product Sales manager IOT Sense and BDM for Energy & Environment of Advantech Europe BV